Bring Home Corn Dog 7 Mix
Let Us Tell You a Little Bit About Ourselves
Corn Dog 7 is a family-owned business famous for all your favorite fair foods, including corn dogs, funnel cakes, seasoned fries, and fresh-squeezed lemonade.
It all started back in 1978, when L Ray McKinney, Stephen McKinney, and Bill Clark founded the company. The number "7" was chosen to reflect its Biblical significance as well as the number of people in L Ray's family. Here at Corn Dog 7, we aim to offer the best products with the best service. Our goal is for every customer to leave the restaurant saying, "That was better than good!" We invite you to dine with us today, and we hope you continue to enjoy Corn Dog 7 food for years to come.
Please Note:
At this time, Corn Dog 7 is not franchising.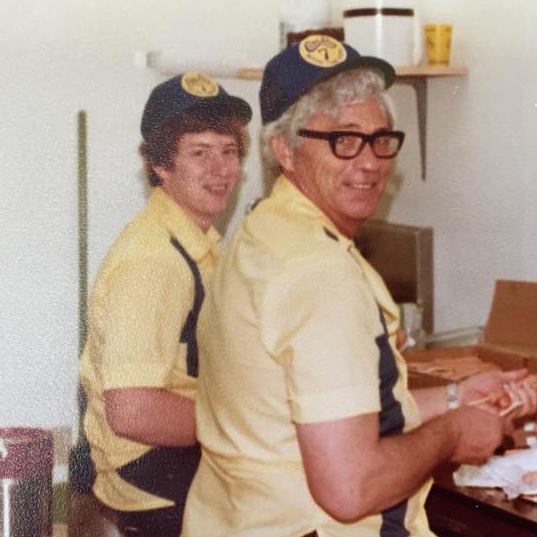 See what our customers are saying!
"The motto Better Than Good says it all! Corn Dog 7 is the alpha and the omega of corn dogs, period!"
"Cheese on a stick, best thing ever invented. Except maybe bacon, but even then it's still a close second"
"Epic. Great food, awesome lemonade, and amazing leadership!"